Traditional Reflexology
Reflexology is a pressure massage of the feet or hands in order to stimulate the reflex points. The purpose of this is to help to bring balance to the eight bodily systems and create a feeling of improved well-being.
Reflexology is suitable for all ages and may bring help to a wide range of acute and chronic conditions. Having completed a course of reflexology treatment for a specific condition, many people find it beneficial to continue with regular treatments in order to maintain health and well-being.
Michelle Robinson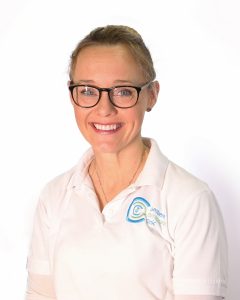 Michelle being a Reiki Practitioner since 2009 and was first offered Reflexology whilst pregnant with her third daughter at Frimley NHS Hospital. She found the whole experience incredibly helpful and relaxing and ever since has been completely fascinated by how Reflexology works. Michelle trained with the Practitioners School of Reflexology in London and was extremely fortunate to have Andrew James DIHOM, MAR, MIFA (Reg), ITEC as her teacher. Michelle passed her degree, in 2010, achieving a distinction.
Michelle has since further developed herself professionally and can now offer eight different types of Reflexology and foot massage, as listed below.
Reflexology Treatment Prices:
Traditional Reflexology: 30/50 Minutes - £30/£50 
Balances out mind, body and spirit so that clients can cope with anything going on in their lives.
Hot Stone Reflexology: 60 Minutes - £60 
Deeper, relaxing treatment.  It is said that one stroke on the foot with a hot stone is the equivalent of 5 thumb crawls on the same area.
Fertility Reflexology: 60 Minutes - £60
Fertility Reflexology is a natural, non-invasive healing that aims to alleviate tension and promote relaxation which may be beneficial to couples trying for a baby.
Maternity Reflexology: 60 Minutes - £60
This treatment is aimed at pregnant ladies.  Pregnancy specific techniques are added to the routine to promote relaxation, helping the expectant mother cope with being pregnant and the impending birth. Clients also benefit from this treatment up to 6 months after the birth.
Chinese Foot Massage: 60 Minutes - £60
Using sticks and knuckles on the feet.  This is used to maintain health. We are unable to do on clients with any problems on their feet, i.e. recent foot operations.
Mindful Reflexology: 60 Minutes - £60
Specifically aimed at clients coping with stress, anxiety and depression.
ArmoaReflex: 70 Minutes - £60
Incorporating 12 essential aromatherapy oils into a relaxing Reflexology routine. Appointment includes a foot bath and clients can take away remaining wax with oils in to use up that has been made specifically for their needs.
Please contact the clinic on 01276 21637 or email us to book your appointment on reception@camberleychiropractic.co.uk.
© Camberley Chiropractic Ltd 2019
Camberley Chiropractic Ltd offers Chiropractic and related services to Camberley and surrounding areas including Sandhurst, Bagshot, Lightwater, Crowthorne, Yateley, Frimley, Eversley, Hartley Wintney, Farnborough, Ash, Aldershot, Guildford & Wokingham