About Pilates
Pilates is a form of exercise which focuses on strengthening the deep core musculature and postural muscles of the body. These exercises can be tailored to suit beginners and athletes alike either helping to improve stability in day to day tasks or improve athletic performance. The 8 principles of Pilates are Concentration, Breathing, Centering, Control, Isolation, Precision, Flowing Movement and Routine.
Check out our class timetable to plan your visit. We look forward to welcoming you soon! 
Franki Clapham - Pilates Instructor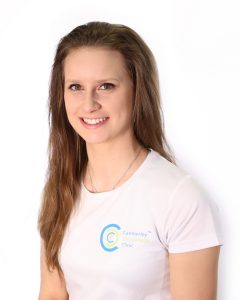 Franki is a level 3 Pilates teacher who has a passion for health and fitness. Franki was first introduced to Pilates at 16 years old following a fall from a horse. It was through this accident that she was able to feel, first hand, the benefits that Pilates can bring.
Since qualifying as an instructor her aim is to pass on knowledge and benefits of Pilates, making it accessible to anyone regardless of age, shape or gender. Franki has worked in the health and fitness industry for over 5 years and has a level 3 qualification in Personal Training which compliments the variation in her sessions.
Outside of the Pilates studio Franki is studying a degree in Sports Science and is an established horsewoman, having Evented to international level and gaining her coaching qualifications at the age of 18 years old.
Helen Cohan - Pilates Instructor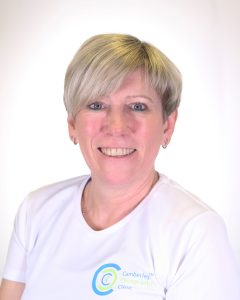 I have been practicing Pilates for nearly 16 years, taking it up not long after the birth of my second child, to regain my fitness, core stability and flexibility. I loved it so much that I decided to re-train as a Stotts Pilates Instructor, and have now been qualified, both in matwork and reformer for 11 years. I have since taken pre and postnatal, Pilates on the Green, back care and shoulder stability courses. Pilates is a good fit for me as previously I had trained as an Exercise to Music instructor qualifying me to teach aerobics and was enrolled in Ballet classses from the age of 3 to my early twenties. Pilates is a great form of exercise that can be taken up by all age groups and sexes and is fantastic for rehab too.
© Camberley Chiropractic Ltd
Camberley Chiropractic Ltd offers Chiropractic and related services to Camberley and surrounding areas including Sandhurst, Bagshot, Lightwater, Crowthorne, Yateley, Frimley, Eversley, Hartley Wintney, Farnborough, Ash, Aldershot, Guildford & Wokingham