About Pilates
Pilates is a form of exercise which focuses on strengthening the deep core musculature and postural muscles of the body. These exercises can be tailored to suit beginners and athletes alike either helping to improve stability in day to day tasks or improve athletic performance. The 8 principles of Pilates are Concentration, Breathing, Centering, Control, Isolation, Precision, Flowing Movement and Routine.
Helen Cohan - Pilates Instructor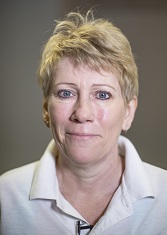 I have been practicing Pilates for nearly 16 years, taking it up not long after the birth of my second child, to regain my fitness, core stability and flexibility. I loved it so much that I decided to re-train as a Stotts Pilates Instructor, and have now been qualified, both in matwork and reformer for 11 years. I have since taken pre and postnatal, Pilates on the Green, back care and shoulder stability courses. Pilates is a good fit for me as previously I had trained as an Exercise to Music instructor qualifying me to teach aerobics and was enrolled in Ballet classses from the age of 3 to my early twenties. Pilates is a great form of exercise that can be taken up by all age groups and sexes and is fantastic for rehab too.
Tina Eden - Pilates Instructor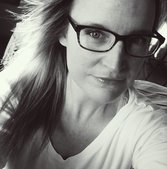 I have always loved dance and choreography and Pilates is a natural extension of my love of movement.  After many years of working as a paralegal and then the births of my children, I joined a Pilates class to help cope with anxiety. I enjoyed it so much that I decided to re-train. Two years later in 2010 I completed my training with Pilates Training Solutions and became a certified Level 3 Pilates Instructor.
Pilates helps me to cope with anxiety and remain calm while keeping my body strong and healthy from the inside out.  I have seen in my own life what Pilates can do for my body, mind and spirit, and I am keen to share the benefits with others.  The body is truly amazing and regular Pilates practise can improve movement, decrease or eliminate pain, and foster a calm state of mind.  I also hold Certificates in Exercise (GP) Referral, Pre/Postnatal Pilates and Trigger Point Pilates and have a passion for working with older adults and rehab. I am CIMSPA (Chartered Institute for the Management of Sport and Physical Activity) and REPs (Register of Exercise Professionals) registered.
© Camberley Chiropractic Ltd
Camberley Chiropractic Ltd offers Chiropractic and related services to Camberley and surrounding areas including Sandhurst, Bagshot, Lightwater, Crowthorne, Yateley, Frimley, Eversley, Hartley Wintney, Farnborough, Ash, Aldershot, Guildford & Wokingham