About Sports Massage
Sports Massage is the management and rehabilitation of soft tissues of the body including muscles, tendons and ligaments. It is applicable not just to sports people but to anybody wishing to guard against or recover from a soft tissue injury.
Sports Massage may:
Improve circulation and lymphatic flow

Assist in the removal of metabolic waste

Sedate or stimulate nerve endings

Increase or decrease muscle tone

Increase or decrease muscle length

Remodel scar tissue when required
You do not need to be an athlete to benefit from Sports Massage. The benefits above can also help relieve many day to day problems such as repetitive strain injuries, sprains, tension and fatigue that everyone experiences. Our Sports Massage Therapists work with a great range of clients in assisting with preventive treatment and injury recovery.
Tammy Davis - Sports Masseuse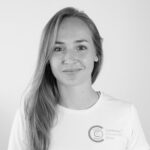 Tamsin studied Sport and Exercise Sciences at the University of Birmingham. She continued afterwards to follow her passion for athletic development at Nottingham Trent University, where she trained to become a Strength and Conditioning Coach with the University teams. During her training she discovered her passion for injury rehabilitation and corrective exercise. Tamsin now does personal training and sports massage full time.
George Gore - Sports Masseuse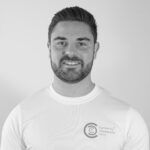 George is a fully qualified graduate Sports therapist (BSc hons) from the University of Chichester. He currently works for a range of football teams including Southampton FC, Andover town FC and Southampton Sparsholt elite FC. Alongside this he works with professional fighters. His passion is to tackle anything injury related whether that be through soft tissue therapy, joint mobilisation or specific rehabilitation. His personal hobbies include football, MMA and training in the gym.
Katy Bignell - Sports Masseuse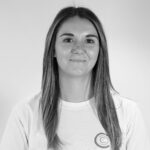 Katy studied sports therapy at the University of Gloucestershire and graduated with honors in 2016. She has worked with professional athletes for 3 years including national one rugby team Cinderford and premiership football team AFC Bournemouth.  Katy is now working full time with AFC Wimbledon as the first team sports therapist whilst also covering county games for middlesex womens team.
© Camberley Chiropractic Ltd
Camberley Chiropractic Ltd offers Chiropractic and related services to Camberley and surrounding areas including Sandhurst, Bagshot, Lightwater, Crowthorne, Yateley, Frimley, Eversley, Hartley Wintney, Farnborough, Ash, Aldershot, Guildford & Wokingham