About Nutritional Therapy
Your body's performance and optimal functioning can be directly affected by what you eat. Food is your body's fuel and is broken down to make all of the raw materials that are required to make your body work, hence the phrase 'You are what you eat.' If you lack good quality fuel your body will struggle to function properly and this could cause a reduction in overall health, an increase in your vulnerability to infections, an increase in your healing time from injuries, as well as create a wide range of other health problems. Nutritional therapy aims to promote optimum health and treating disease through a diet of organic, whole foods, as well as natural supplements.
Rosie Streater - Nutritionist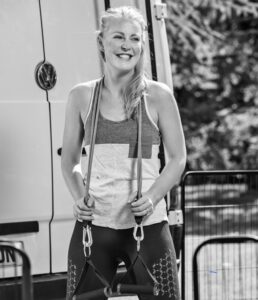 Rosie studied her undergraduate in Sports & Exercise Science at the University of Birmingham and her Masters in Sports Performance at the University of Bedfordshire.
While completing her postgraduate she was also working for Nuffield Health where she found a passion for health and wellness.
After working for Nuffield as a Health Mentor and Personal Trainer for a couple of years she set up her own business coaching people both in person and online for optimal health through strength training.
She realised a huge hurdle for a lot of her clients was the nutritional aspect of health so completed the MNU Nutrition course in 2019 to give a more complete service to her clients.
Here at Camberley Chiropractic Clinic she is on hand to help with your recovery and longevity through a more optimal nutrition plan that is bespoke to you.